In an architectural setting created by Patrick Jouin,
Loxiale signs the aprons and the printing of T-shirts for the team of waiters and waitresses of the restaurant.
To highlight the harmony flavors and wine orchestrated by a team of high gastronomy,
the chosen material is cork.
Anchored in the history of Brittany, Loxiale interprets the cachou dye, historically used in the treatment of boat sails. Here is a label version with the logo of the restaurant on the apron Label and on the tee-shirt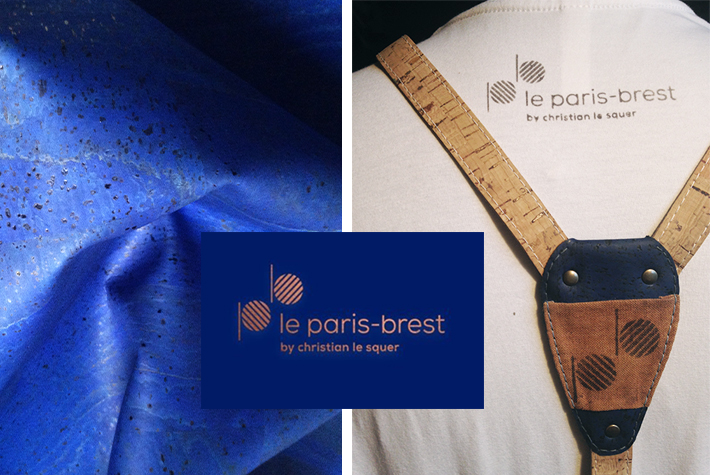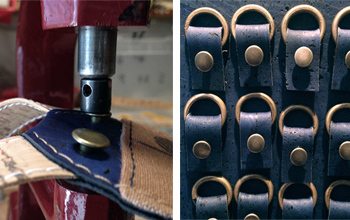 To shape the apron, Loxiale invites a leatherworker who adapts his technique to the cork materials for the assembly process. Philippe LEBLED - "L'abri du cuir " Detail in adornment of a brass ring was shaped in the wrought of Mathieu David, in Rennes.
partners on the project
Contributors:
– David Amar (agence nous sommes le futur):
making sure to work with a positive impact, David offers abundance beyond sustainability
– Michel Garcia (atelier Plantes et Couleurs):
by applying ancestral know-how, Michel adapts his technique as a color chemist to modern needs.